Thinking about selling your current property?
Home Maxi has an indisputable track record when it comes to selling homes. First, we meet with our sellers and listen to their concerns, desires, time frames, and plans. Then, we tailor our selling strategies to each owner for maximum market impact. With a combined 50 years of experience from three continents and six countries, you can rest assured you have the most qualified professionals on your side.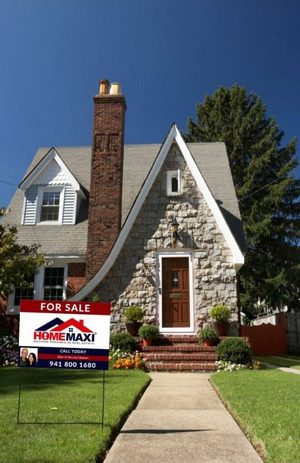 Two factors play a significant role when selling real estate. First, it is PRICE and MARKETING. The state of the property influences the selling price. A top presentation (preparing the property for professional pictures, video, etc.) will likely yield a higher price. Marketing is critical to get the message out to as many potential buyers as possible. Excellent marketing support price and makes for faster sales.
Home Maxi knows the Sarasota & Charlotte County Real Estate Markets. The two counties are unique and diverse. They harbor hundreds of communities, each having its characteristics. Each neighborhood appeals to different buyers. Home prices range from as little as $100,000 to currently $20+ Million.
For you to achieve the highest selling price in the expected time to sell requires top marketing that must reach the right buyers with the right message. Rest assured, Home Maxi has the network and experience to reach your goals and more.
Call (941) 800 1680 for a no-obligation meeting.